Link to original resource
White paper published by GFAR, CTA and GODAN in 2018 on the challenges of harnessing the power of data for smallholder farmers. It discusses risk of data sharing, challenges of access to relevant data, opportunities and drivers, and recommendations for making digital agriculture more "farmer-friendly".
For smallholders to benefit from data-driven agriculture, tools and applications need to be designed for their specific situations and capacities; they – and the organizations that support them – need to grow their capacities to become smart data users and managers; measures are needed to ensure that farmer-generated data is not exploited or misused; and smallholders, usually the least powerful parts of a value chain, must grasp every opportunity to be included in the collective data flows within agri-food systems.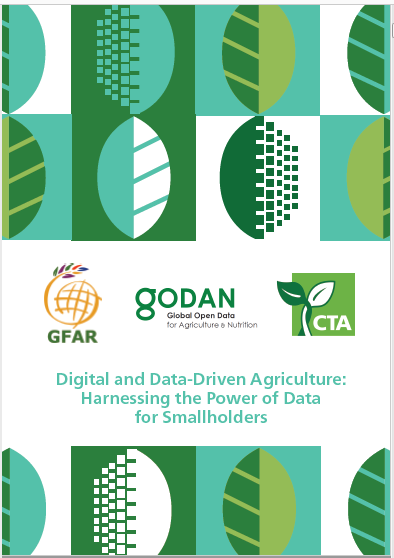 Creative Commons